July / August 2015
Posted on August 05, 2015 in
PRAYER LETTERS
Dear Friends in Christ,                                                                       July / August 2015
Greetings in the name of our Lord and Savior Jesus Christ. We thank the Lord for you and deeply appreciate your faithful prayers and financial support for the work in Mexico. Susie and I are doing well and praise the Lord for His many wonderful works and blessings on the ministry. Our two youngest grandchildren (James and Sammy) turned one year old in July! It doesn't seem possible that they are growing so fast.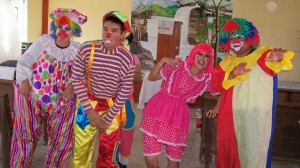 It is time to ask for help for Susie's Christmas Kids Offering. Last year she was able to buy and bag candy and  presents for over 400 kids last year. We hope to be able to reach out to them and others again this year. If possible, the offerings should come in before the end of October.
The churches had VBS services during the summer with good attendance and many activities. There were clowns, games, Bible stories, and refreshments. The churches saw more than 50 children saved and 10 adults.
We are very thankful for the Bible B. C. of Gulfport, MS who came with Bro. Reinhold t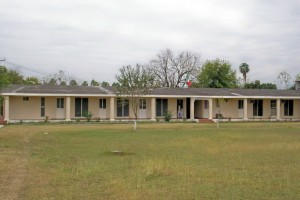 o do some work at the camp and institute campus. They worked very hard painting the educational building and finishing the bathrooms in the boys dorm. Their offering for the materials and their labor of love was a great blessing and help.
Also, we need help to put a new metal roof over the existing concrete roof that is leaking terribly. The September/October rains will be here soon. $5,500 of the $10,500 needed has been raised. Thank you and God bless you all.
Yours in Christ,
Rick and Susie      
Thank you for your faithful prayers and support.
---
---