APRIL / MAY 2016
Posted on July 20, 2016 in
PRAYER LETTERS
Dear Friends in Christ,                                                                         April / May 2016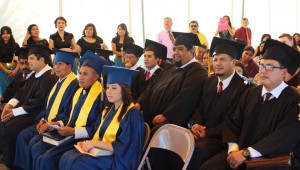 Susie and I are doing well and in good health. Things were really busy these two months with Children's Day celebrations in the churches and with all the preparations for the Bible College graduation. The churches have seen over 45 souls saved and more than 14 baptized!
The students of the Ambassador Baptist Bible College and Seminary saw 53 saved during their soul winning efforts! They worked hard helping us to get everything ready for the main event on May 6th.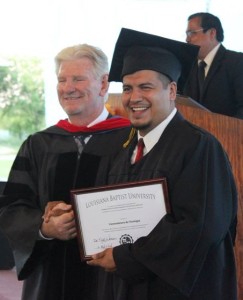 We had a great graduation with 11 graduating of which eight were in the BA program through LBU. Graduation Day started with the three institute graduates preaching during the morning session and doing a wonderful job, then having lunch and recessing until 5:00 pm.
That evening we returned to the campus with in attendance and more than 20 churches represented.
Our keynote speaker was Pastor Horacio Quiñones from Zacatecas who preached a tremendous challenge to our grads and the congregation. Special music included an orchestra from one of the area churches, a Rondalla group from another church, and our own school choir.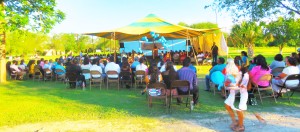 Susie prepared the main course for the post-graduation dinner which consisted of 150 lbs. of brisket and 75 lbs. of cole slaw. We had a wonderful time of fellowship, and we praise the Lord for His wonderful blessings and for your prayers and support to help make it all possible. God bless you all.
Yours in Christ,                                                                                             Thank you for your faithful prayers and support.
Rick and Susie      
---
---