NOVEMBER / DECEMBER 2015
Posted on July 20, 2016 in
PRAYER LETTERS
Dear Friends in Christ,                                                          November/December 2015
Greetings in the name of our Lord and Savior Jesus Christ. We thank the Lord for you and deeply appreciate your faithful prayers and financial support for the work in Mexico.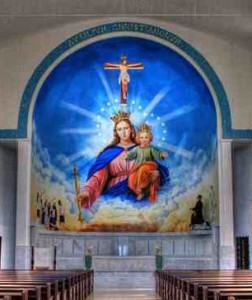 We praise the Lord for the many blessings in the churches these two months as they shared the Gospel of Christ with a population steeped in religious tradition and false doctrine. The Catholic Church celebrates the Day of the Virgin of Guadalupe on December 12th.
There are many pilgrimages and traditional celebrations honoring and worshipping Mary as the "Mother of God". To them she is deity and co-redeemer with Jesus Christ.
But praise God, the churches have seen more than 35 souls saved during this time! And Susie's Christmas Kids Offering allowed over 500 kids to receive bags of candy and gifts for Christmas in 8 of the churches and the Bible Institute! Several parents were saved through this special effort. Thank you all so much for the offerings given to make that possible.
The students of the Ambassador Baptist Bible College and Seminary (Instituto Ba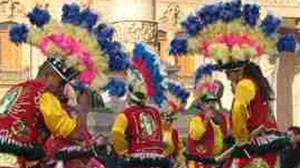 utista Bíblico Embajadores y Seminario) has been working hard with their studies, raising funds for their mission trip in February, and sharing the Gospel with others. They have won 42 people to Christ in their evangelistic efforts.
We also thank the Lord for the offerings coming in to help our students on their mission trip for February. God bless you all.
Yours in Christ,                                   Thank you for your faithful prayers and support.
Rick and Susie      
---
---