PRAYER LETTERS
Dear Friends in Christ,                                                            September/October 2013
Greetings in the name of our Lord and Savior Jesus Christ. We thank the Lord for you and deeply appreciate your faithful prayers and financial support for the work in Mexico.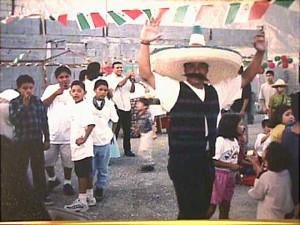 We have had over 18 souls saved and 11 baptized these two months. NOCHE MEXICANA, a special celebration in the churches for Mexican Independence Day on September 16, saw several visitors and other professions  of faith in Christ as well!
BIG THANKS to several churches: Heatherridge B.C. of Tulsa, OK who is taking care of the project for Iglesia Bautista Faro (Beacon B.C.) who is rebuilding their roof damaged from a September hurricane; roof damage to both houses, our home and another staff house is being taken care of by Bible B.C. of Chickasha, OK, and damage to the Bible Institute education building is partially covered by First B. C. of Daleville, IN.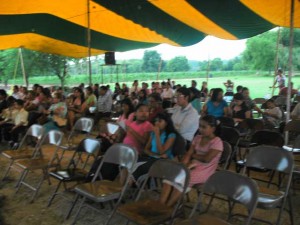 The Bible Institute convocation went well with about 250 present for the activities and welcoming the students' return to classes as well as the 10 new students for this year.
Continue to pray for Mexico and the drug war problems. Our neighbor and a brother of a close friend were kidnapped recently, and a couple of car jackings have taken place near our youth camp and school campus. God bless you all.    Thank you for your faithful prayers and support.
Yours in Christ,
Rick and Susie
---
---