2009 Conference
South Of The Border Conference 2009
The following is information and pictures from the November 2009 Conference: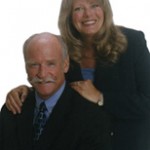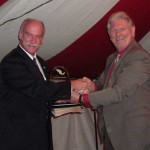 We had our annual November South Of The Border Pastors' Conference at the Ambassador Baptist Bible College with Bruce and Laurie Humbert (Richton Park, IL) as our quest speakers. Bruce received a glass plaque in remembrance of his participation in the conference, and Laurie received a special gift as well.
This year for the first time, both the morning and evening sessions were held at the college campus under a large tent near the open-air tabernacle. Other American pastors were Kim Hays, Chickasha, OK; Lonnie Lehrman, Granbury, TX; Lonnie Short, South Lion, MI; and Joseph and Magda Plagge, missionaries to Mexico. Evangelist in Mexico David Abbot did a tremendous job of translating the messages.
The Mexican speakers were Samuel Martínez, Pablo Hernández, Aarón Rocha, Mario Carranco, Martin de la Rosa, and Sergio Morales. All of the speakers (Including the Americans) received the popular Mexican/American flag lapel pin, and all of the pastors received gifts with the college logo. Funds were raised to help with needs at the college campus and youth camp.
The theme of this year's conference was, "Preparing Your Heart" based on Ezra 7:10. There was great unity among the pastors, and every message was a blessing and challenge to each of us. The music was great and so was the fellowship. Our students commented on how well the preaching spoke to their spiritual needs and challenged their lives to prepare themselves for whatever God would have them to do.
As always Susie did a tremendous job with the lunch menus and especially with the nine cakes she baked. Laurie Humbert and Magda both spoke at the ladies' meeting with Susie translating for them. She had special gifts for each of the pastors' wives.
Our Guest Pastors
---
Below are some pictures taken of various activities during the 2009 Conference