Conferences

---
Every year we have our South of the Border Pastors' Conference the first week of November. It is a midweek conference where the pastors from the U.S. and Mexico arrive on Monday and leave on Friday. The conference takes place at the college campus and begins on Tuesday morning with several speakers and music until lunch at 12:30. We begin again at 6:00 pm with special music and two more speakers. The same schedule is followed for Wednesday and Thursday with the conclusion on Thursday evening.
Because of the violence that has erupted in our area, we have had to cancel this conference in 20010 through 20012. Lord willing, we will resume the conference when the violence subsides and safety returns to our region. Please pray that peace will return to Mexico soon.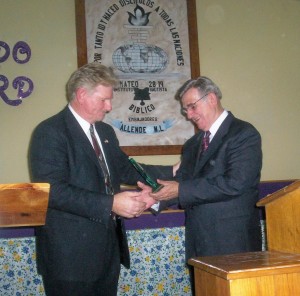 THE SOUTH OF THE BORDER CONFERENCES HAVE BEEN SUSPENDED SINCE 2010 BECAUSE OF THE DRUG VIOLENCE IN OUR AREA. WE HOPE TO CONTINUE THEM IN 2016.
2009 South of the Border Conference 
2008 South of the Border Conference 
2007 South of the Border Conference
2006 South of the Border Conference
2005 South of the Border Conference